Yes baby african women are not just beautiful but  extraordinary is the word baby!
out of this world  its about time  for  the fashion industry to realize that african
unique,exotic,extraordinary beauty is worth their money

another african beauty Fatima Siad has been creating buzz lately prooving to the world
that african goddesses own the fierceness/exoticness/extraordinary beauty,She's so
gorgeous, her skin's so beautiful, her face looks edgy,
waaaah... I love her to death! I hope she gets major editorials, ads and shows next
season! Fatima Siad is currently signed with New York Model Management.

Oluchi Onweagba is a Nigerian model. The 6'2" Igbo beauty grew up in Lagos where she was discovered by Jan Malan. She was urged to partake in what is now the Nokia Face of Africa modeling competition. In addition to being a Victoria's Secret Angel, she was featured in Sports Illustrated' Swimsuit Edition from 2005 to 2007. She's been the face of campaigns by Gap, Ann Taylor and Express. The versatile model has also graced the runways of Chanel, Christian Dior, Giorgio Armani and many others.
She is married to Luca Luca designer Luca Orlandi and they have a baby boy named Ugochukwu. Along with Mr. Malan, she runs the modeling agency OmodelAfrica that represents fellow GBWs Andiswa, Ajuma, Kaone, Nnenna, Venantia and others on her roster.

Yasmin Warsame her look is considered too "haute couture"was discovered in toronto
while she was five months' pregnant with her son Hamzah.wow thats really amazing if you have potential no one can really take that away from you.
No hair and still look like this?yes only africans baby! Nenna akba nigerian beauty also doing her
thing,im very proud of her
she looks disgusting!!(new word for fierce)
SOUTH AFRICAN  model is best known for her role as one of South Africa's Deal or No Deal girls and is the Highest paid black model in South Africa. She can also be seen in Ludacris's "pimpin all over the world" video, which was shot in Durban, South Africa. Joelle was a finalist in the International Supermodel 2005 competition in China and is included as a Global Honey on SKY TV in the UK. It's clear that this girl is a smoking-hot star with a great personality and a body that's as hot as a supernova. Look out world, it looks like South African models like Joelle Kayembe and Candice Swanepoel are taking the international modelling industry by storm
the stunning sudanesse supermodel known for her unique look,short hair, dark skin and
bright smile has strode the catwalks of some of the world's top fashion houses
Ubah Hassan (somalian)




Ethnicity

: Burkinabe


Year of Birth

: 1988


Born

: Burkina Faso


Residence

: New York, NY


Agencies

: Muse, Storm Model Management


Height

: 5'10"- 178cm


Measurements

: (US) 32-24-34 (EU) 81-61-86.5


Dress Size

: (US) 4 - (EU) 34


Shoe Size

: (US) 9 - (EU) 41


Feature Attraction: Eyes




Interests

: Cooking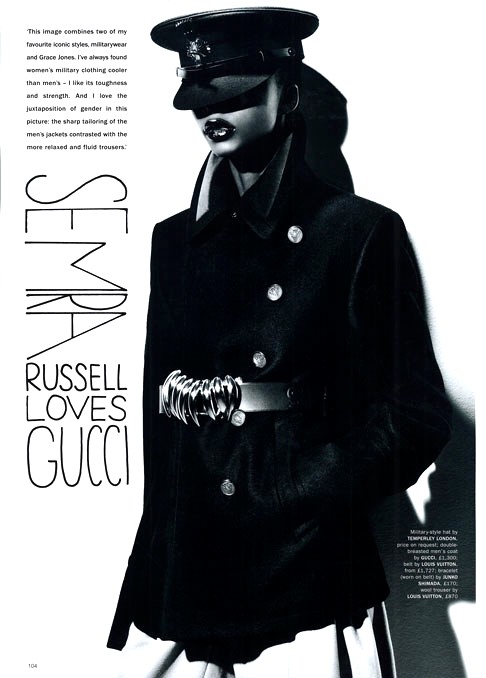 Georgie Badiel is one of West Africa's newest beauties to 'shine' in runways this season.In 2005, Georgie won the title of Miss Africa (

Miss Africa ?! i 've never heard about it before and yet I live in Africa , it's quite strange gonna do further searches on it

). Shortly after her discovery, Georgie began working firsthand with major bookings with Diane von Furstenburg, Louis Vuitton (She was one of only two black girls to walk) and Marc Jacobs.
Georgie has also been the face of MAC, Marithe & Francois Girbaud and Moschino; graced the pages of Russian Vogue, Italian Glamour and Essence Magazine.
She comes from Burkina Faso and is very proud of her origins . Two years after winning Miss Africa contest and Georgie signed with Storm Management modeling agency in London, and immediately started getting down to business.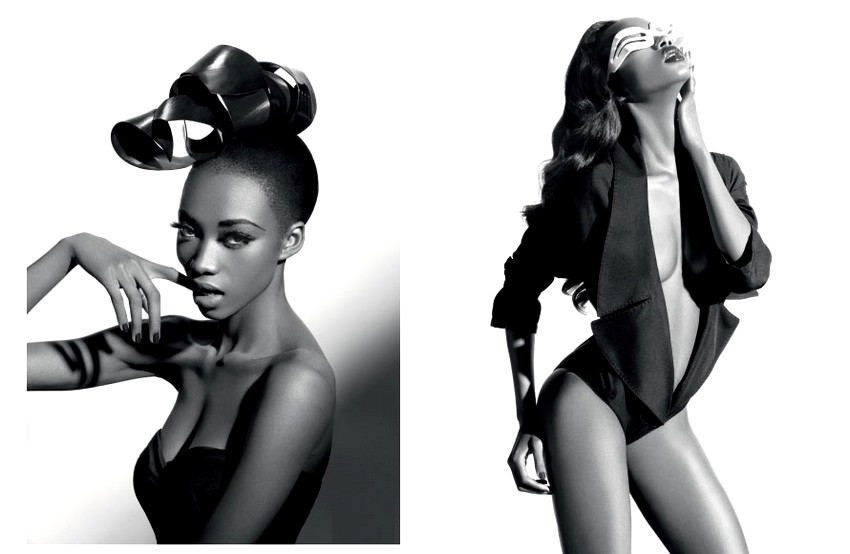 In 2007 she entered the high modelling world at the spring fashion shows for America-born, London based fashion designer Ben de Lisi, African designer Duro Olowu, and Jasper Conran in London. In 2008 she signed on with Muse Management in New York.
In 2008 , she has been completely booked, working literally every month. She was featured in an editorial for French magazine, Biba, in January; the Fashion Weeks in New York and Paris in February, where she walked for Diane von Furstenburg, Marc Jacobs, Issey Miyake, and LV, to name a few; and in May, when she appeared in an editorial for Interview Magazine.
"Coming all the way from Africa to model in New York is a dream come true. I feel so lucky!"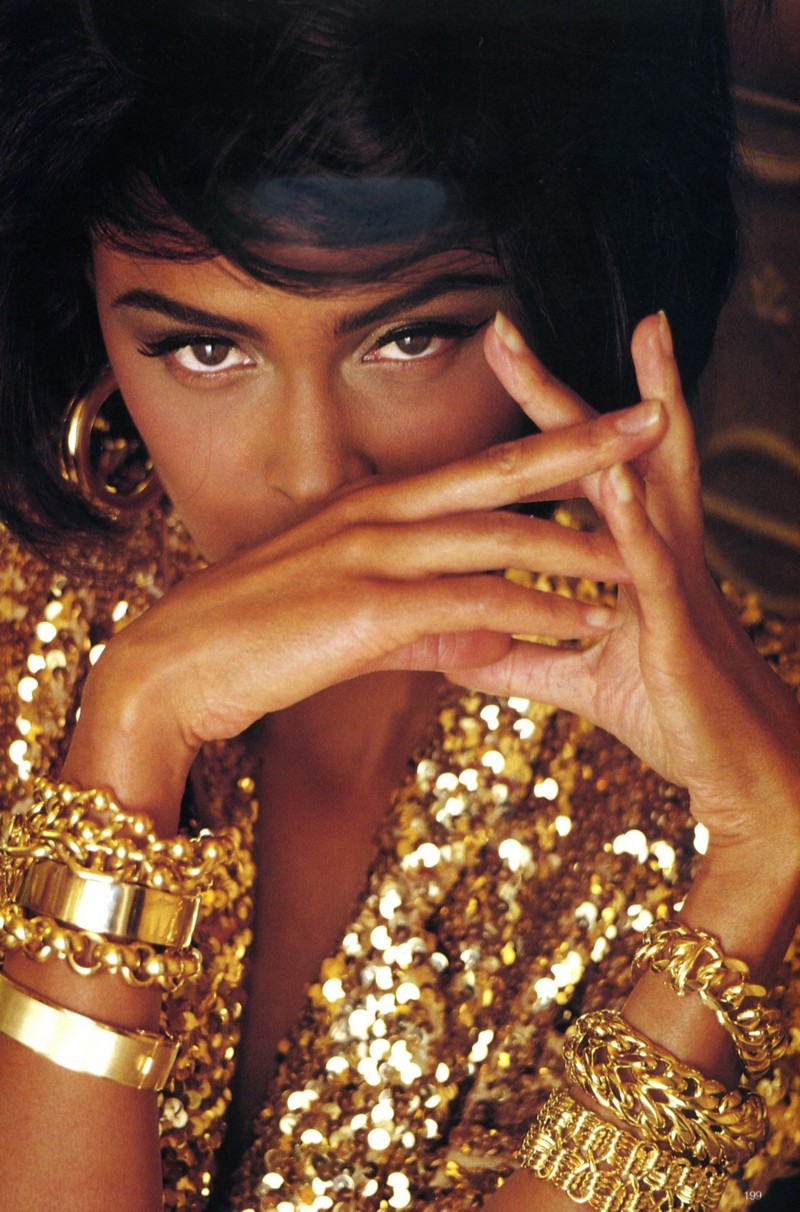 "Previously on the Blog: Veronica Webb , The first black supermodel to represent major cosmetic company , Revlon ."
Lana Ogilvie , is a Canadian born model whose roots are a mixture of Caribbean, Scottish, Maltese and African descent. She has been discovered at a high school fashion show and signed with Elite and Ford Models and moved to New York to work fulltime as a model.
She was the first black model to sign an exclusive contract with Cover Girl cosmetics in 1992.Lana has also done advertisements for Banana Republic, Cover Girl, GAP, Guess Jeans, John Galliano, Katherine Hamnett, Victoria's Secret … She has been on the cover of the Canadian Flare, the Italian Amica, the American Elle, Vogue and Glamour, and she was also to see in Sports Illustrated Swimsuits in 1994.
She has walk down catwalks for Christian Lacroix, Gianfranco Ferré, Isaac Mizrahi, Issey Miyake, Karl Lagerfeld, Dior, Prada, Calvin Klein ,Gucci …

Dress Size:

(US) 6 ; (EU) 36

Shoe Size:

(US) 9.5 ; (EU) 40.5

Hair Color:

Dark brown

Eye Color:

Hazel

Height:

178cm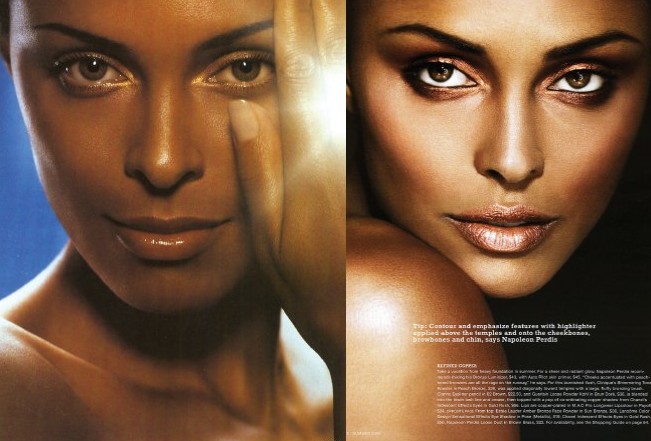 Lana is also involved in humanitary aid , sponsoring the Christian Children's Fund .
LANA

: "

You asked me to tell you about what charity I am involved with…for about 5 years I've sponsored two children, through the Christian Children's Fund. Two little boys, one is in Dakar, Senegal and the other is in Addis Abba in Ethiopia. I am hoping to become more involved in Children's' charity work here, I've only been back in Toronto for 4 months. I think work with children is so important because they are the future. So if one can enable a child, Whether it be to read, write or to overcome illness or poverty, even educate them about the differences between people and expand their horizons and help them to achieve, then you have changed the future for that child. Also as a parent it is important, because you know how much children have to give an how fantastically responsive they are. I am also working on some other projects outside of the television and fashion . I wrote and am in the process of illustrating two children's books, so I'll see where I go with those

."
Lana Ogilvie is currently living in Toronto Canada , with her husband and children.

"This girl is a real beauty , I'm definitely in love with the first photo , she looks like coming from the moon , I don't know , something like that …
Also it has been very hard to find informations on her , and even to find goods photos actually. I could say that I admire her because She isn't totally focused on herself , but think about others also ... it's not that obvious ( hoping that this involvement is honest) "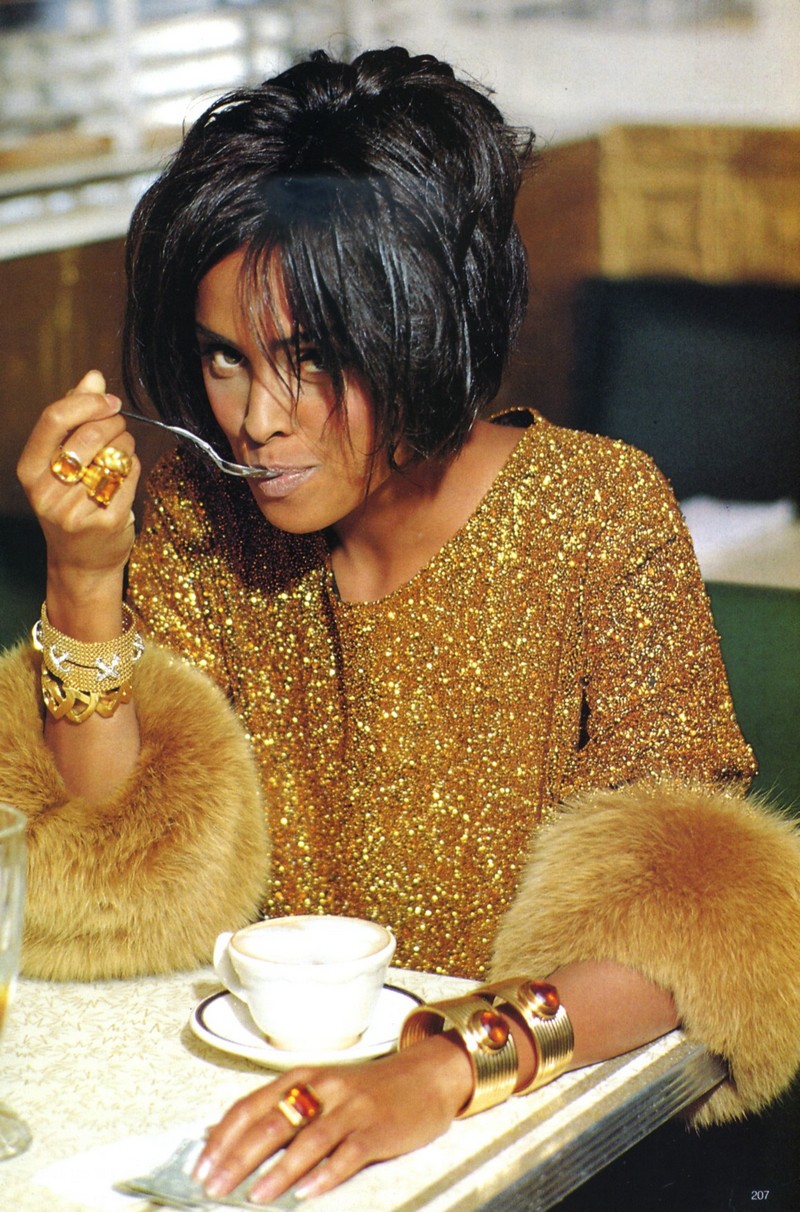 ATONG ARJORK SUDANNESE MODEL
There are 0 photos in this gallery